Certified Home Inspection
Building inspectors with hours and hours of schooling do not necessarily make great inspectors. But an inspector with hours of training AND years of building quality homes, commercial buildings and concrete work can make for a great inspector.
Steve has been a trusted builder in the Northwest for over 25 years. He knows what extreme weather a home takes here in the Pacific Northwest and knows where to look for major issues. Using state of the art tools I can detect moisture intrusion issues behind wall and floor surfaces. And with my construction knowledge and experience I can give you detailed ideas and solutions to problems that are found within the home. I also have a database of builders and technicians in this area that I include at the end of the report.
He was trained at Washington State University to recognize indigenous forms of wood destroying organisms including Mold, Termites, Wood Boring Beatles and Carpenter Ants, just to name a few.
He is also a member of inter NACHI, international Association of Certified Home Inspectors and receives hours of additional training yearly to improve skills and learn the latest building techniques and codes.
We prefer you/our clients to be there during the inspection to go over any uncovered deficiencies and help familiarize you with the homes components.
The home inspection is a visual process where all items typically used within the home are tested and/or operated to verify proper operation and installation. Doors and windows are opened and closed, roofing materials inspected, Air Conditioning, Heating and Electrical systems are operated. We fill the Sinks, Tubs, run the Showers and flush the Toilets all the while taking pictures and making notes of the conditions and operation of the components tested. The inspection usually takes 2 to 3 hours and when the inspection is over we will prepare a detailed report, with digital photos and either e-mail or hand delivered to you within 24 hours.
At Certified Home Inspection, we take great pride in every inspection we perform and with the years of experience, training and quick report delivery, I know we will be a great value to your home buying experience.
We believe that our customers have the right to expect the highest standards of thoroughness, fairness and effectiveness from their home inspector.
All of our inspection reports must be authentic and stand up to critical examination. We continue to build our reputation one inspection at a time to ensure you get the quality service you expect from us here at Certified Home Inspection.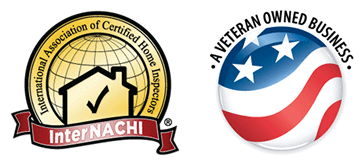 Call us today to book your inspection.

360-783-2861